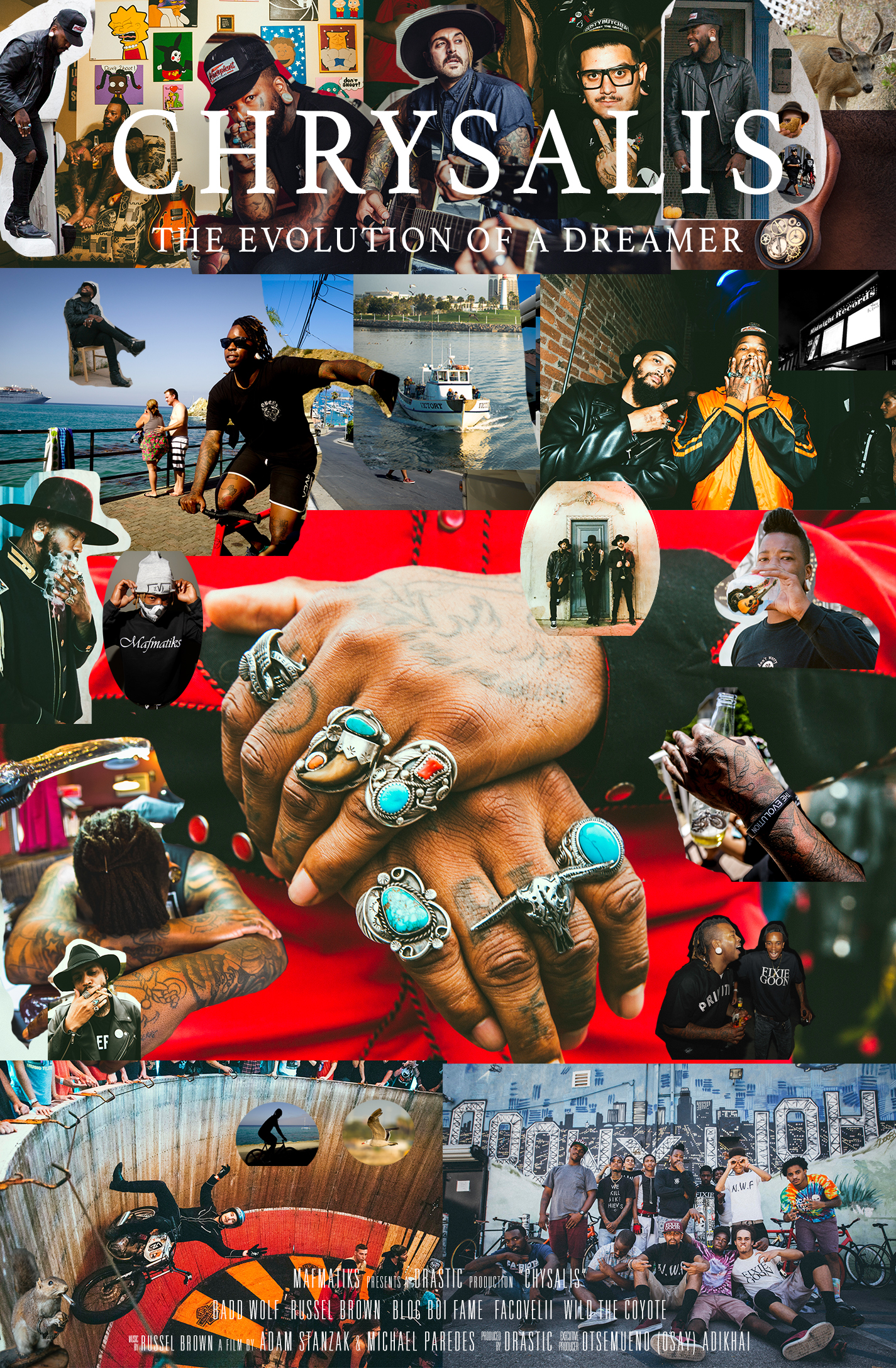 JANUARY 28TH 6-10pm
5025 W. PICO BLVD.
LOS ANGELES 90019
"Chrysalis" is a Drastic production that's been over three years in the making! Badd Wolf is a dreamer, artist, entertainer & free thinker from Los Angeles, creating his own lane while enjoying the human experience. My patna Picture Perfect Paredes (Michael) and I have captured a slice of his evolution that transpired into a short documentary.
Come see our pictures, the movie and celebrate. We're raffling away free prints from the project, with stills, zine & merch available for purchase.
Follow us for updates on the raffle & event.